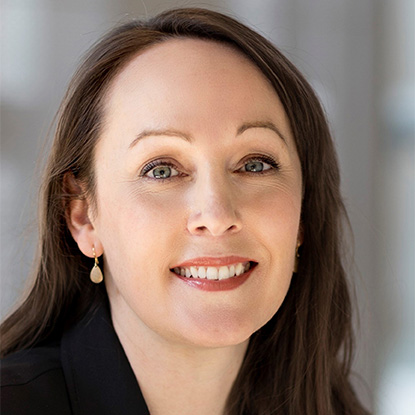 Stephanie Huf
SVP Chief Marketing Officer & Head of ESG - ENEA
Stephanie Huf has worked in telecoms for over 20 years. Before joining Enea in 2022, Stephanie spent five years at Telia Company as Head of Marketing and Industries for Telia Global and Division X and, more recently, as VP of Group Communications. Prior to Telia, Stephanie held a range of global and regional roles at Ericsson in Asia Pacific, the US, and Europe, including Global Head of Smart and Sustainable Cities and Industry and Society marketing and VP of Marketing, Sustainability, and Public Affairs Southeast Asia and Oceania. She has worked extensively with sustainability topics, including human rights, energy efficiency, shared value effects of mobile broadband, and ethical AI. A business graduate from Monash University, Stephanie is passionate about building great teams that apply and promote technology to solve meaningful business, environmental and social challenges.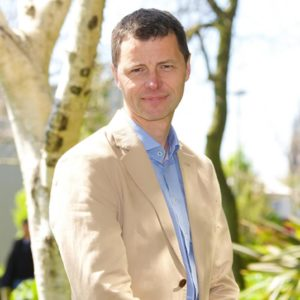 Chris Thornton
Private Networks & Edge Ecosystem Development Manager - Red Hat
Chris is part of Red Hat's global telecommunications ecosystems team. He brings together partners with communications services providers to generate new revenue streams using an open platform approach. These include edge computing and private mobile networks where he brings over 10 years experience in edge computing, having contributed to the formation of ETSI MEC. Chris brings a blend of business development skills with a technical background, being a Distinguished Architect with the Open Group.  He holds a BA(Hons) in Accounting and a MSc in Information Security.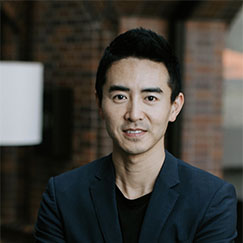 Terry Guo
Chief Product Officer & Co-Founder - LotusFlare
Terry Guo is a seasoned entrepreneur and product engineering leader. He is a co-founder of LotusFlare and is responsible for the overall product strategy and execution. Through his tenures at LotusFlare, Microsoft and Meta (Facebook), Terry has accumulated vast experience in developing and productizing new technology, helping companies drive user growth for digital services, and building and running profitable businesses. He is currently exploring the opportunities using Blockchain and Metaverse technologies for LotusFlare and the CSPs that LotusFlare serves.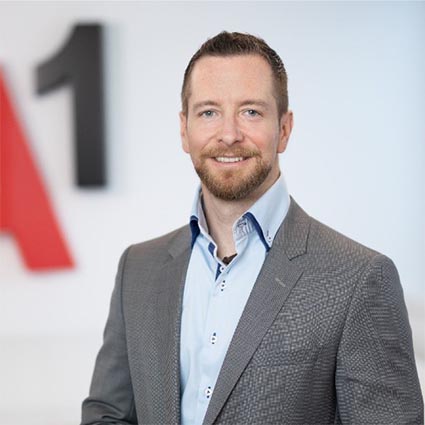 Alexander Stock
CTO - A1 Austria
Alexander Stock has been with A1 Austria since 2016. Starting as head of IT he became part of Austrias Leadership team in 2019 as CTO. In this role, he has overall responsibility for the development and operation of A1's IT and technology areas. Between 2008 and 2013, the trained communications electronics engineer with degrees from the FH Technikum Wien, the WU Executive Academy and Webster University was already part of the A1 Telekom Austria Group - including as CTO Fixed Line and Director Technology Planning, Management & Design at the former Mobiltel (now A1 Bulgaria) in Bulgaria. Prior to that, Alexander Stock held numerous management positions at UPC, including Director for the global IP backbone, and was COO at Ericsson RWCE in Germany.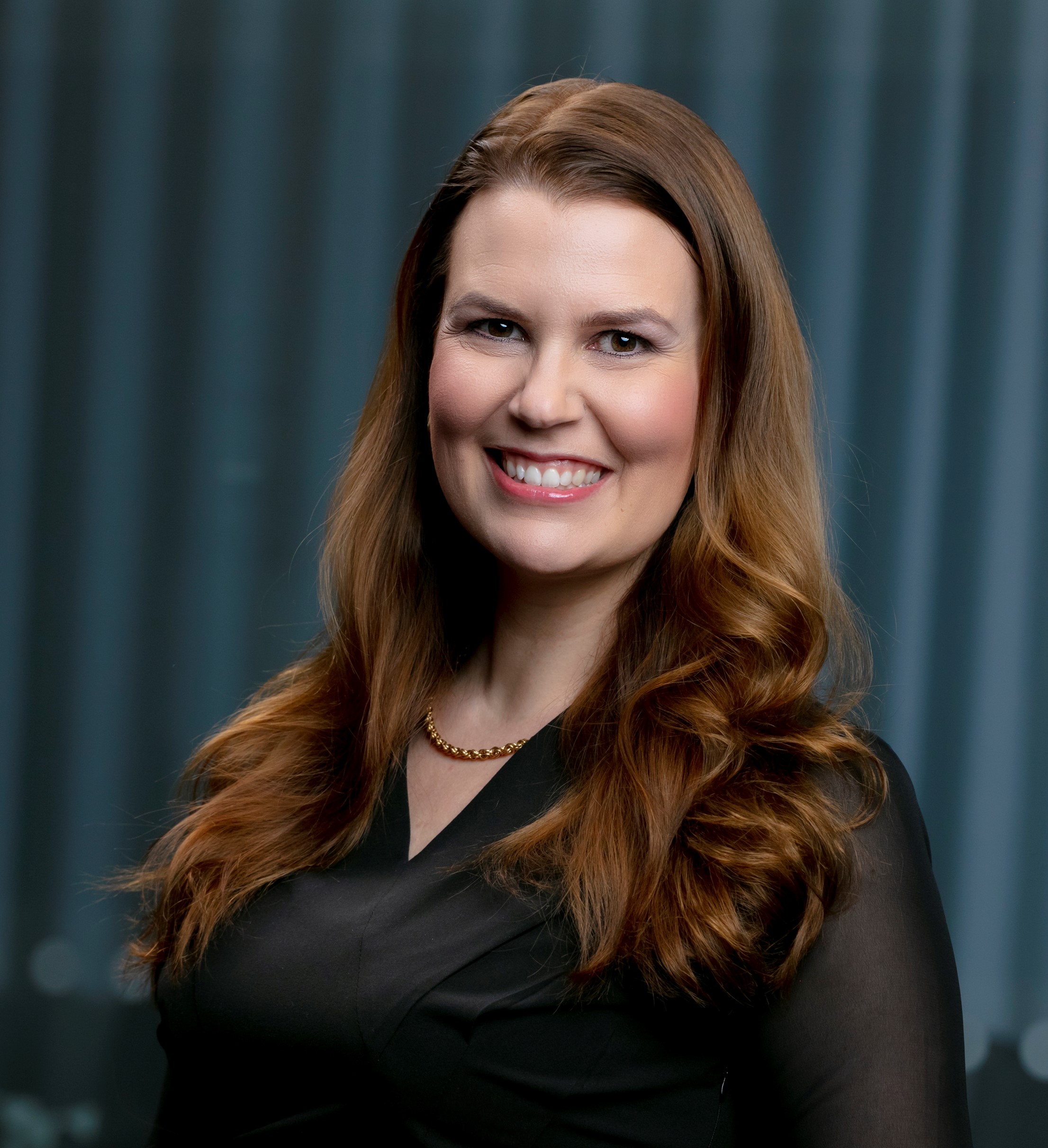 Katri Perälä
Home Broadband, Broadband and TV Business Director - DNA
Katri has worked 20 years in the telco business and has experience from B2B and B2C businesses both in Finland and in globally.
She has worked in all key operator business areas including voice services, broadband, TV and devices.
Currently Katri is leading DNA's Home Broadband Business. She has succeeded in growing DNA from a market challenger into a clear market leader in fixed broadband and as the forerunner of 5G in the market with different 5G product propositions including the development of DNA Home 5G (FWA).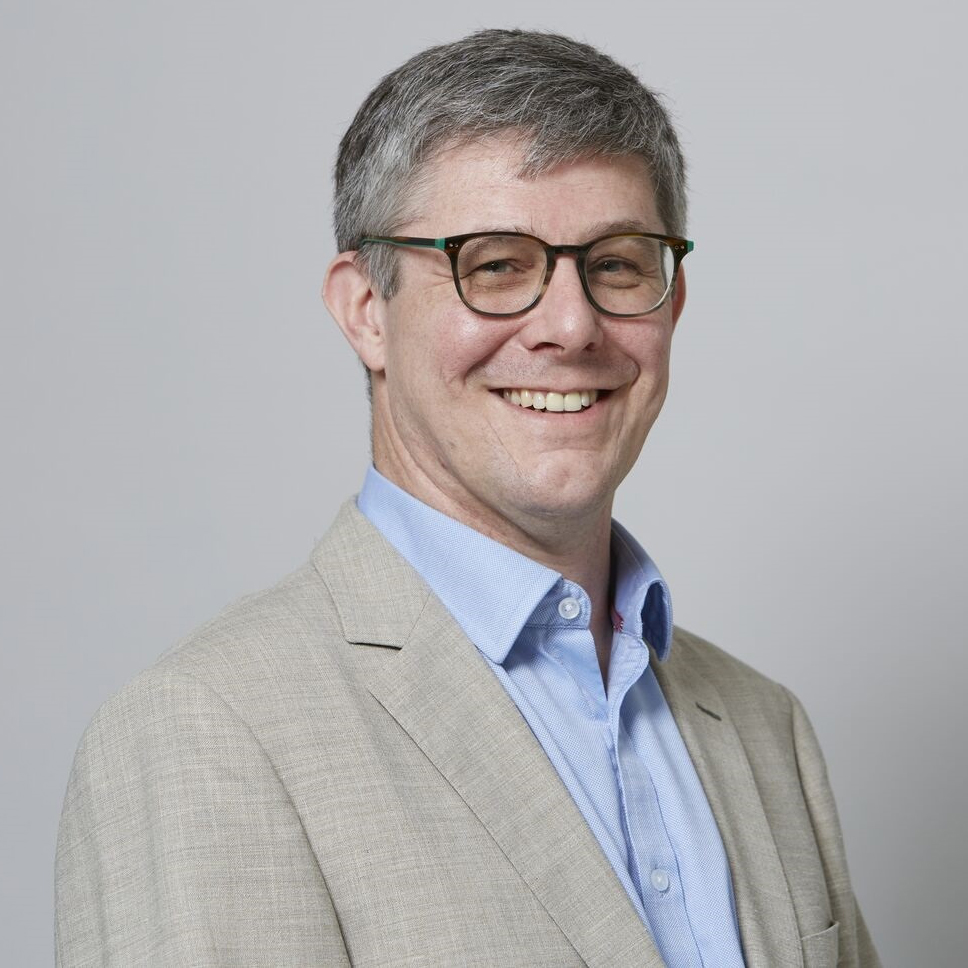 David Tomalin
CTO - Cityfibre
Having worked within well-known vendor and network provider organisations for over 25 years, David is now CityFibre's Group Chief Technology Officer focused on delivering the UK's most intelligent digital infrastructure platform. David is responsible for the selection and evolution of all of CityFibre's powered network technology assets as well as all AI driven working practices and new implementations. David joined CityFibre from Ciena where, as CTO for Europe, the Middle East and Africa he was responsible for leveraging Ciena's technology and operational leadership to enable partner success and drive Ciena's regional business reputation and growth. Prior to this he was CTO at euNetworks, where he was responsible for technology selection, platform lifecycle and network integration, and European Director of Engineering at Level 3 Communications, where he delivered IP, Transport and CDN networks, with a focus on maximising cost efficiency and commercial opportunity.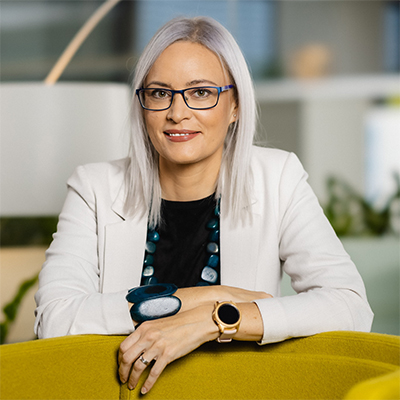 Marjana Senčar Srdič
Head of IoT technology and Innovation - A1 Slovenija
Head of IoT Technology and Innovations department at A1 Slovenia d. d., subsidiary of A1 Telekom Austria Group, with 25 million customers in 7 European countries.
She is gaining work experience in the field of information and telecommunications technologies, in both small and large, international companies (former Hermes SoftLab, Hewlett Packard) since 2001. Within A1 Slovenia, she has been involved in research and innovation projects and roll-out of new technologies for several years (NB-IoT, LTE-M, 5G and related solutions and services). 
At A1 the security services present quite a fair share of the product portfolio. Naturally, security is also an important topic for anyone starting with any IoT project.
That is why she is also part of the Advisory Board of European Commission founded security focused project Palantir as a supporter. 
She is a registered researcher at the Research Agency of the Republic of Slovenia (ARRS), active in a research organization,
leads the Mobility, Transport and Logistics vertical within SRIP PMiS (Strategic Research & Innovation Partnership for the Smart Cities and Communities topic) in Slovenia and 
is representative of the company in CER – Center of energy efficiency solutions, 
largest partnership for a sustainable economy in Slovenia
 and 
in AmCham Commission for Sustainable Growth.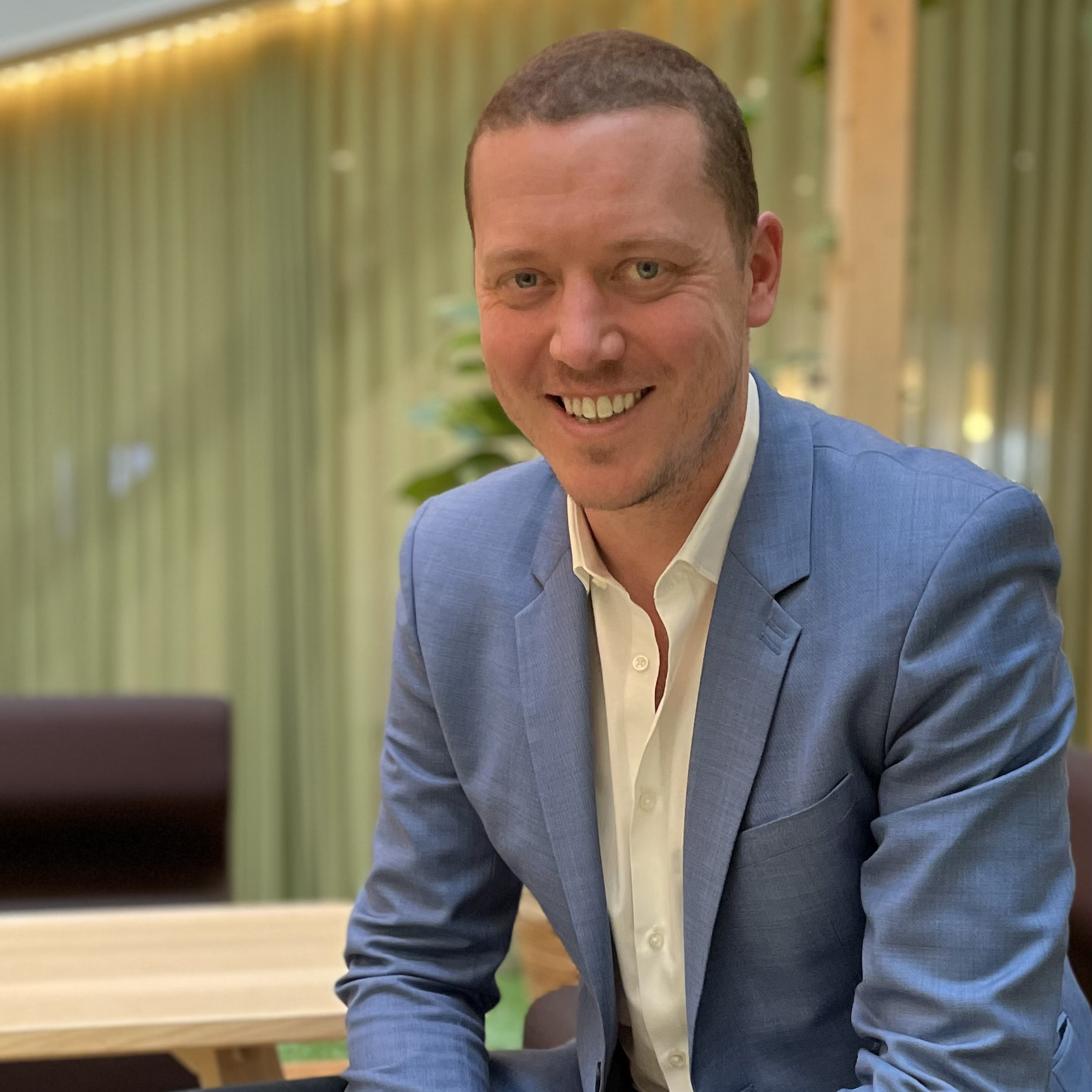 Tim Boyd
Chief Product & Transformation Officer - Telia
Tim Boyd is the Chief Product and Transformation Officer at Telia Company. Tim's focus is on orchestrating the overall transformation of Telia Company across our markets and group business units to the most purposeful communications and media providers. Tim is an experienced leader and digital advocate. He is passionate about driving digital transformations not just within Telia but across the Nordics and Baltics with our customers and communities. From 2016-2020, he was the Director of Transformation at Three. During this time, Three emerged as a leading digital telco, introduced new brands, products, and restructured its overall cost base – All underpinned by a cloud-first strategy and a transformation of network infrastructure. Tim previously worked on the turnaround of Vodafone Hutchison Australia, subsequent growth strategy and merger of TPG. Before this, Tim worked as a consultant and originally started his career as a lawyer in a global law firm. His work has been covered by various industry publications, awards and he regularly engages with regulatory bodies, investors and the market on various topics.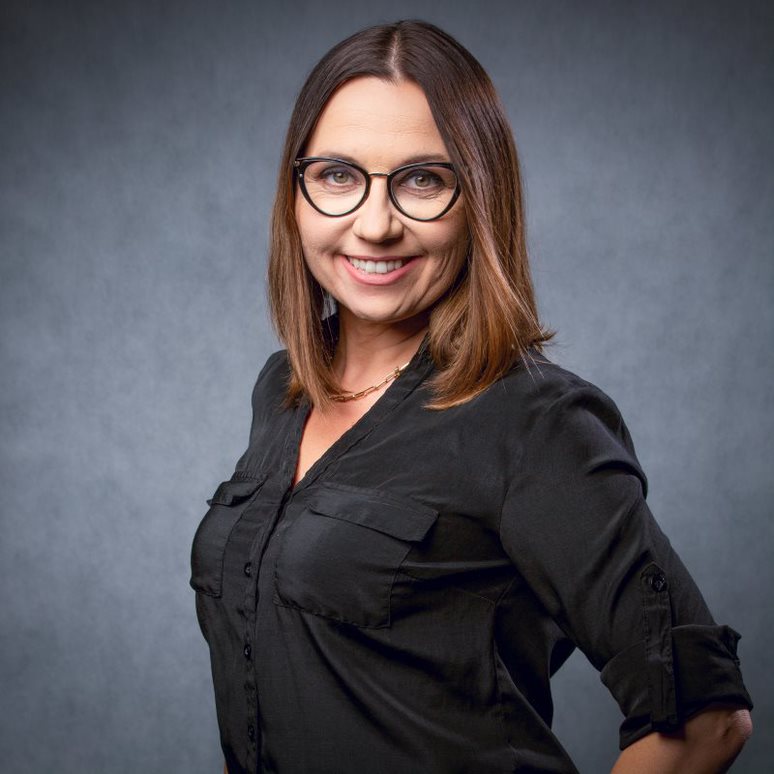 Monika Nowak-Toporowicz
CTIO - Virgin Media Ireland
Monika Nowak-Toporowicz is the Chief Information and Technology Officer at Virgin Media Ireland, where she leads the Tech Solutions department, comprising Network Planning and Engineering, Service Excellence, Technology Operations and Technology Transformation. Monika has been associated with the new technologies industry in Poland and around the world for 18 years.  She has over 10 years of management experience in the areas of development, delivery and maintenance of services, as well as project and program management in strategic areas of the organization. In the first years of her career, she was associated with the banking sector in the areas of ​​network management and security. In the following years, Monika was responsible for the implementation of new bindings and the maintenance of IP, VoIP, DTV and other services for B2B and B2C clients at UPC Polska. For several years, Monika has been active in the Technology in Skirt association, recognizing that we gain real value as people when we start to share what we have managed to collect. The association aims to promote diversity in the technological environment. The activities undertaken in the association support ambitious, talented, and valuable women in achieving success in the professional and private field. As part of her passion, she enjoys spending time with her two children who absolutely fascinate her and loves to see them change and develop. From her children, she learned how to be happy at every moment, forbearance, and the fact that sometimes you must give a chance several times. She believes that the combination of the mother and manager functions has a positive effect on both! In her spare time, she goes skiing, diving, hiking in the mountains and meeting friends. It is important to be active and have people you trust around you.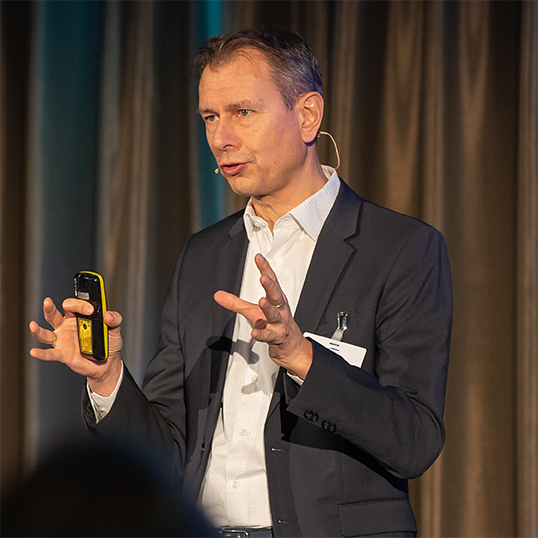 Richard Benjamins
Chief AI & Data Strategist - Telefonica
Dr. Richard Benjamins is Chief AI & Data Strategist at Telefonica. He is among the 100 most influential people in data-driven business (DataIQ 100, 2018). He is co-founder and Vice President of the Spanish observatory for ethical and social impacts of AI (OdiseIA), board member of the environmental non-profit CDP, and external AI expert for the AI Observatory of the European Parliament. He was Group Chief Data Officer at AXA (Insurance) and before that held for 10 years executive positions at Telefonica on Big Data and Analytics. He is the founder of Telefonica's Big Data for Social Good department, a member of the B2G data-sharing Expert Group of the EC, and co-founded iSOCO, an early AI startup. Furthermore, he holds a PhD in Cognitive Science, has published over 150 scientific articles, and is author of the books "The myth of the algorithm: tales and truths of artificial intelligence" (Spanish) and "A Data-Driven Company", and "The algorithm and I" (Spanish). He is a frequent speaker on Artificial Intelligence events, and a strategic advisor to several start-ups.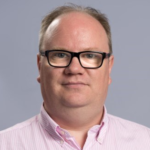 Neil McRae
Group Chief Architect - BT
Neil, named after the first man to walk upon the moon, has more than twenty years experience in networking, systems, security and technology. Neil's purpose is to get people connected and engaged with technology. He joined BT in 2011 as Chief Network Architect driving the network strategy for BR across all lines of business. Using simplification as a core strategy; Neil was able to realise significant savings and improved customer experience on BT's core products including broadband, voice, Ethernet and VPN. Neil was also instrumental in driving mobile and wireless as a critical capability which lead to BT acquiring 4G spectrum and building a 4G network. This lead to the acquisition of EE where Neil lead the technology workstream. Neil is now BT Chief Architect leading Architecture and Technology direction across BT, most recently leading the strategy on BT's 5G programme and setting the strategy and architecture for BT's IT Transformation programme now known as Simplify. Neil is a BT Distinguished Engineer.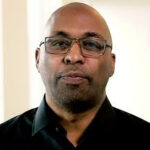 David Palmer
Blockchain Lead IoT - Vodafone Business
David Palmer is a digital visionary and global platform innovator. He is the Vodafone Business lead for Blockchain technology, and he has been key to exploring the application of blockchain to telecoms and wider business. David is an expert on the convergence of digital technologies and new business models, and he is currently exploring the opportunities associated with IoT, Blockchain, DeFi and Metaverse.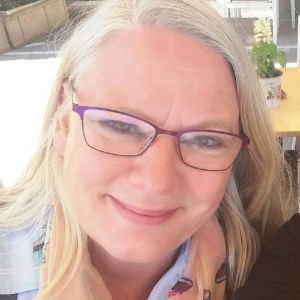 Annie Turner
Editor - Mobile Europe
Annie Turner has researched and written about telecoms since the late 1980s in a number of roles — as editor of business titles including for International Thomson and The Economist Group, contributor to national newspapers such as The Times and FT, and as an analyst for Market Mettle and Current Analysis.